Kodak Filmdose für Schussbildkamera
---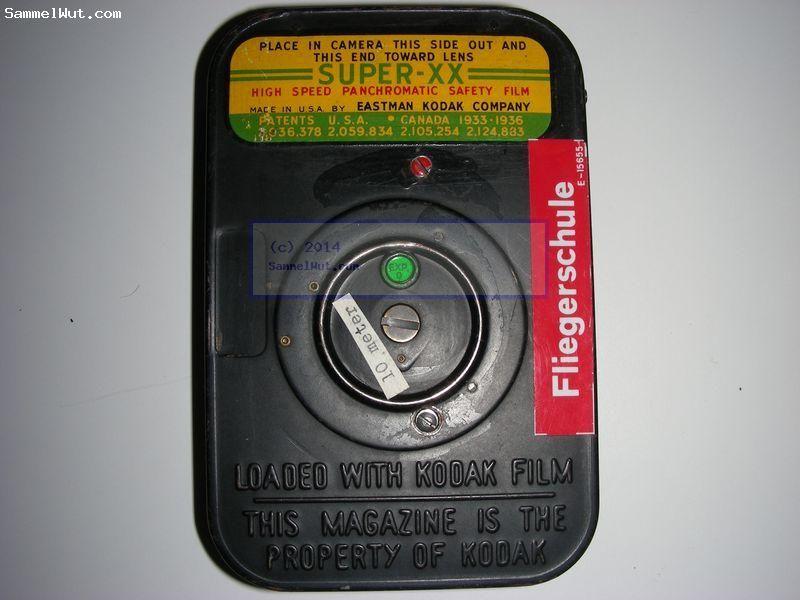 ---
Baujahr/Erstzulassung: 1970
Hersteller: Kodak
KODAK Film-Kasette für OnBoard Schussbildkamera.

Ohne Film.
Contact the owner of this entry via email.
You
cannot
reply to this entry. Reply to entries is allowed for customers only.
To contact an advertiser:
Please login or register. After login you will be redirected to this page.
After that, book an appropriate plan.