Haflinger 1969
---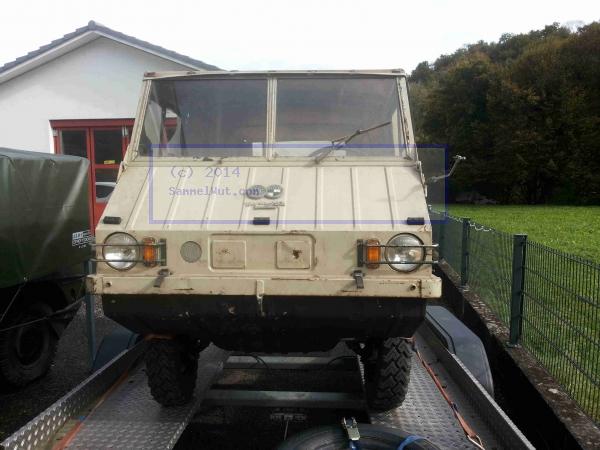 ---
Verkaufe Haflinger mit Vollverdeck und Türen. Als Sonderzubehör ist ab Werk eine Heizung eingebaut! Die beiden Klappen in der Ladefläche sind als Sitze ausgerüstet! Der Haflinger wurde als Kommunalfahrzeug gefahren, deshalb die wenigen Kilometer. Mängel: Batteriekasten (Boden) hat Rostlöcher, Auspuff muss ersetzt werden (neue Wärmetauscher! sind aber vorhanden), neue Pneus nötig. 4 Schneeketten sind ebenfalls dabei. Es ist das Formular 1320 dabei, damit kann der Haflinger vorgeführt werden. Das fahrzeug läuft!
Contact the owner of this entry via email.
You
cannot
reply to this entry. Reply to entries is allowed for customers only.
To contact an advertiser:
Please login or register. After login you will be redirected to this page.
After that, book an appropriate plan.